Sillas Duarte named Fellow of the American College of Dentists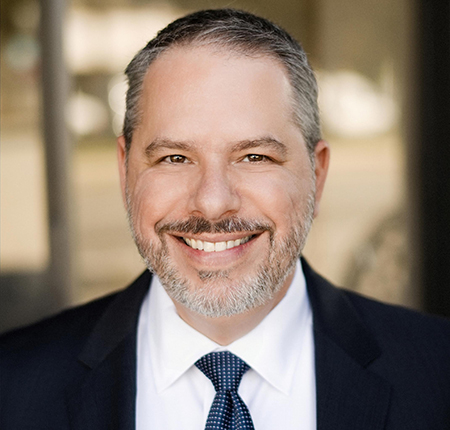 The Chair for the Division of Restorative Sciences will officially be inducted at the American College of Dentists' Convocation in mid-October.
ASSOCIATE PROFESSOR SILLAS DUARTE has been selected for Fellowship in the American College of Dentists.
The distinction — shared by only 3.5 percent of U.S. dentists — acknowledges Duarte for his exceptional leadership, achievements and involvement in the dental profession and his community.
"We are so proud of Sillas for this recognition," Dean Avishai Sadan said. "It's a testament to the skilled clinician and leader he is."
EXCEPTIONAL LEADERSHIP
Duarte joined USC Dentistry's faculty in 2011. Since then, he has led the efforts to launch two first-of-their-kind programs on the West Coast: USC's advanced program in operative and adhesive dentistry and the master's of science degree program in biomaterials and digital dentistry.
In 2012, Duarte was named chair of Ostrow's largest division, the Division of Restorative Sciences. In this position, he led the effort to revise the predoctoral curriculum, adding cutting-edge technologies, instituting qualifying and competency exams with clear evaluation criteria and calibrating faculty to provide consistent feedback to students.
SERVICE TO THE PROFESSION
Duarte has regularly contributed to dentistry's scientific base by focusing on the quality and esthetics of bonded restorations and bonded materials, including studies of dental adhesives, resin composites, ceramics and the esthetic properties of restorative materials.
Since 2009, he has served as editor-in-chief of Quintessence of Dental Technology, one of the most influential peer-reviewed publications in dental esthetics and technologies. He has also been invited to be a reviewer for 20 different peer-reviewed journals and serves on the editorial board of 13 other peer-reviewed journals.
In addition to his work with peer-reviewed journals, he has served as chair of the International Association for Dental Research's Oral Sessions several times, getting the opportunity to hear and offer feedback to junior dental faculty members at many institutions, proposing and discussing their clinical, research and educational activities.
He has also been invited to keynote more than 50 national and international meeting, mostly presenting his research findings in esthetic rehabilitation using minimally invasive adhesive techniques and technologies.
Duarte earned his doctor of dental surgery degree at Sao Paulo State University at Araraquara School of Dentistry before completing a fellowship as well as master's and doctoral degrees with focus on adhesive dentistry.
He will officially be inducted into the American College of Dentists at its Convocation in Orlando, Fla., in mid-October.