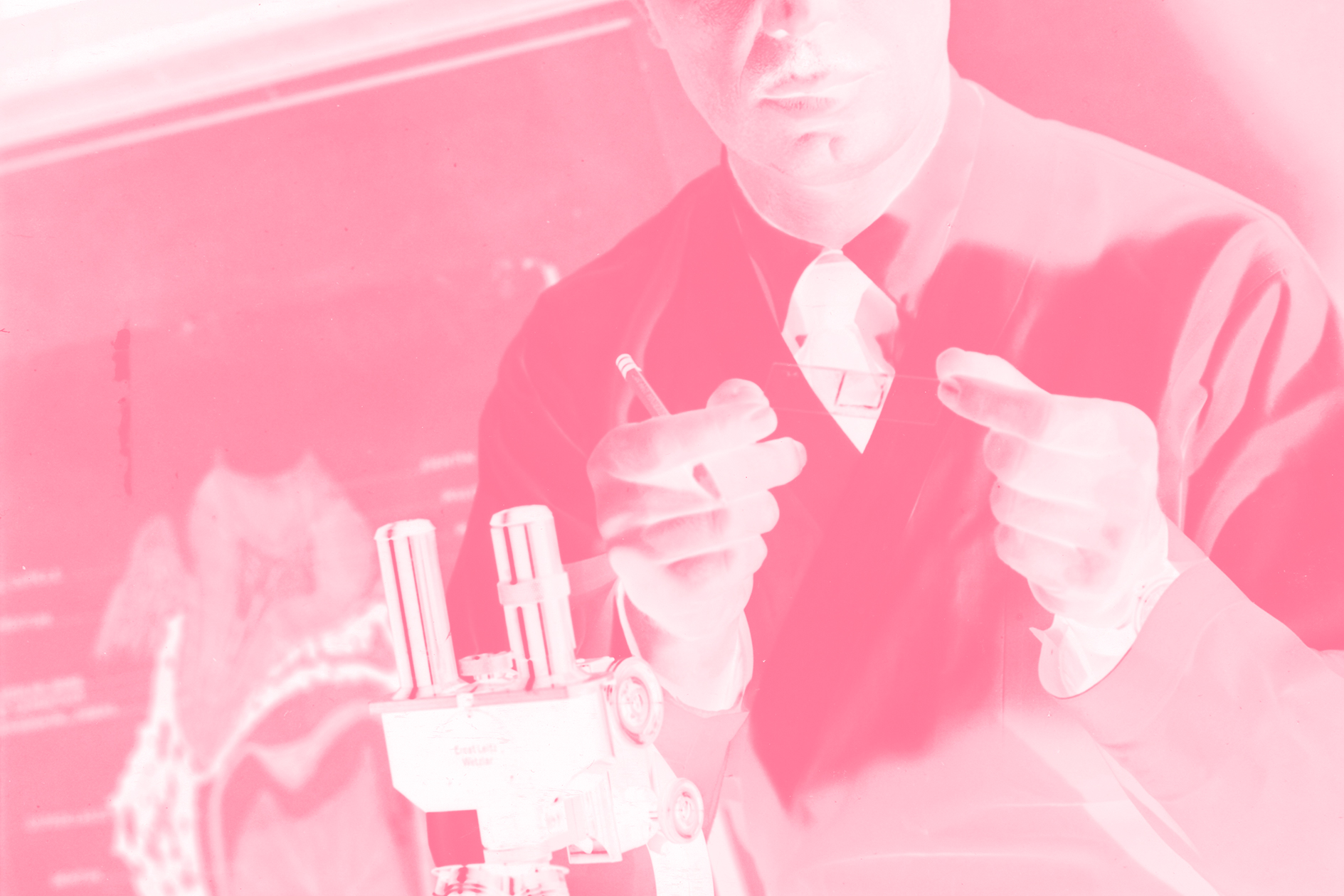 Hall of Fame
Ostrow's Hall of Fame was created to recognize USC graduates – and those who have become part of the USC dentistry family – who made significant and lasting contributions to the art and science of dentistry through scholarly research, teaching, professional leadership and/or the development of techniques that advance dental science.
SPENCER R. ATKINSON
SOUTHERN DENTAL COLLEGE 1917
Inducted 1979


Atkinson formulated major orthodontic techniques based on biological principles, broadened the understanding of anatomy as applied to orthodontics and invented the universal appliance.
HARRY L. DOUGHERTY
UC SAN FRANCISCO 1957
Inducted 2010


Dougherty helped establish USC as a worldwide leader in orthodontics. The program he designed and implemented was ahead of its time. Doing an original research project was mandatory, and passing the specialty boards was a career goal for all graduates. During his tenure, USC had the nation's highest number of board-certified graduates.
DUDLEY H. GLICK
USC 1953
Inducted 2000

Educator, mentor and role model to countless numbers of endodontic students and practitioners, Glick significantly contributed to the establishment of the specialty of endodontics in Southern California, and was a leader of local, national and international endodontic organizations.
FLOYDE E. HOGEBOOM
USC 1919
Inducted 1981

Credited with starting the specialty of modern pediatric dentistry, Hogeboom established the first pediatric dentistry department at USC. He was a noted scholar, teacher and clinician in children's dentistry.
REX INGRAHAM
USC 1941
Inducted 1976

Ingraham, who motivated and inspired students through his dedication to perfection, was honored for his teaching, publications and fundraising for restorative dentistry by being named a USC Distinguished Professor in 1966 and "International Dentist of the Year" by the Academy of Dentistry International in 1983.
BERNARD LEVIN
UNIVERSITY OF ILLINOIS 1947, USC 1964
Inducted 2010

Levin helped develop and improve techniques for dentures and other dental prosthetics and published three books, including the definitive text on complete denture impression, four teaching manuals and more than 50 articles. He greatly enriched the specialty and helped set the standards by which care is provided to edentulous patients.
FRED B. OLDS
USC 1924
Inducted 1979

Olds was founder and charter president of the Century Club, USC's first support group, and USC's Fred B. Olds Support Group Award is given annually in his honor.
HARRY R. POTTER
UNIVERSITY OF NEBRASKA, LINCOLN 1964
Inducted 1975

An outstanding clinician and international lecturer in fixed prosthodontics, Potter has been a respected teacher to countless students.
MARSH E. ROBINSON
USC 1942
Inducted 1991

A beloved teacher to his many students, Robinson was a pioneer DDS/MD oral surgeon who developed the vertical osteotomy for correction of mandibular deformities. In 1954, he founded the first three-year residency in oral surgery west of the Mississippi, at USC.
CHARLES E. STUART
USC 1924
Inducted 1975

A pioneer and recognized authority in the science of gnathologic rehabilitation, Stuart served as co-director of research for the California Gnathology Society and developed one of the first dental computer programs for jaw analysis.
PETER K. THOMAS
USC 1939
Inducted 1975

An internationally renowned teacher and lecturer on restorative dentistry, Thomas has been recognized with awards from dental societies throughout the world and was considered one of the finest clinical dentists of his time.
RAFAEL L. BOWEN
USC 1953
Inducted 1997


Bowen's research in the development of resin composite and adhesive technology revolutionized the modern practice of dentistry. He published more than 200 articles on dental materials and techniques and holds more than 20 patents. He served as director of the American Dental Association Health Foundation, Paffenbarger Research Center and Center of Excellence for Materials Science Research.
CLIFTON O. DUMMETT
NORTHWESTERN UNIVERSITY 1941
Inducted 1997
A gifted author, ethicist, historian, researcher and humanitarian, Dummett was an internationally acclaimed author of more than 275 publications involving dental research, ethics and history, and was a USC distinguished professor emeritus.
CHARLES M. GOLDSTEIN
UC SAN FRANCISCO 1944
Inducted 2001
Hailed as the "father of the mobile clinic" for his energy, enthusiasm and leadership in expanding the clinic's services and ensuring sustained support, Goldstein championed oral health for all children as well as care for the underserved. He inspired generations of students and colleagues with the spirit of volunteerism and community responsibility.
GEORGE M. HOLLENBACK
KANSAS CITY DENTAL COLLEGE 1912
Inducted 1975
An inventor of dental instruments and equipment in use throughout the world, Hollenback was a renowned clinician and researcher in the field of dental materials and authored numerous articles on materials and techniques used in operative dentistry.
ERNEST M. JONES
UNIVERSITY OF TENNESSEE 1949
Inducted 1975
A consummate teacher and role model for students and faculty, Jones initiated an enduring tradition of excellence in restorative dentistry at USC. His enthusiasm and dedication to excellence left a profound effect on all disciplines in the school.
BEVERLY MCCOLLUM
USC 1907
Inducted 1975
A pioneer in gnathology and the Gnathological Research Society, McCollum's research proved the existence of a hinge axis within the TMJ. He developed instrumentation for making three-dimensional recordings of jaw movements and an articulator capable of duplicating them.
ANNA M. PATTISON
USC 1967
Inducted 2010
Pattison has presented more than 450 courses or lectures in the United States and internationally. Her book on periodontal instrumentation has been translated into seven languages and is used worldwide, and she continues to influence the field through the journal Dimensions of Dental Hygiene, for which she served as editor in chief.
EARL R. POUND
USC 1923
Inducted 1979
A renowned researcher, clinician and lecturer of complete denture esthetics and function, Pound published numerous books, articles and educational tapes on complete dentures and represented Ostrow at dental meetings throughout the world.
DONALD E. SMITH
STATE UNIVERSITY OF IOWA 1915
Inducted 1976
A renowned authority on fixed prosthodontics who advanced the discipline, Smith was recognized for his contributions of sound biomechanical principles to the design of partial veneer cast restorations. He was a consummate clinician and superlative and exacting educator.
GORDON J. CHRISTENSEN
USC 1960
Inducted 1996


Known worldwide for his research, creativity and innovative educational programs, Christensen was the most sought-after dental lecturer in the world in the second half of the 20th century. He also founded the Clinical Research Associates, whose evaluation of dental products and techniques has greatly impacted the dental profession.
HAROLD F. EISSMANN
USC 1957
Inducted 1981
An internationally renowned lecturer in restorative dentistry, Eissmann is a greatly respected and admired author, teacher and clinician in fixed prosthodontics.
GUY C. HO
USC 1940
Inducted 1986
A beloved teacher of dental anatomy and fixed prosthodontics who instilled a dedication to excellence in the beginning student, Ho was a gifted practitioner of restorative dentistry and a source of inspiration for thousands of USC dental students.
JOHN I. INGLE
NORTHWESTERN UNIVERSITY 1942
Inducted 2001
A distinguished endodontic leader and major contributor to the science of endodontics, Ingle was an internationally renowned educator, author, researcher, clinical scholar and mentor, and a gifted innovator in the field.
RICHARD L. KAHN
USC 1964
Inducted 2010
A leader and educator in restorative sciences, Kahn received 21 outstanding faculty-teaching awards. He has served on multiple editorial review boards and authored articles and manuals that have defined excellence in operative and restorative dentistry.
WILMA E. MOTLEY
USC 1933
Inducted 2000
Motley devoted her life to the dental hygiene profession and the education and success of dental hygiene students. Honored for her knowledge and publications on the history of dental hygiene, ethics and jurisprudence, she served as a leader in dental hygiene and dental organizations throughout the world.
CHARLES L. PINCUS
USC 1926
Inducted 1981
Pincus established the Academy of Esthetic Dentistry, and was a proponent of esthetics as it affected a person's entire approach to life. He developed and adapted new esthetic materials now used throughout the world.
RUTH HINES RAGLAND
USC 1957
Inducted 1986
A respected leader in dental hygiene organizations, Ragland was a tireless advocate and administrator of dental hygiene education at USC and was devoted to students.
HARVEY STOLLARD
UNIVERSITY OF ILLINOIS 1920
Inducted 1975
A pioneer orthodontist named "Dentist of the Century" in 1960, Stollard was an interpreter and publisher of research work for the California Gnathology Society and an important influence in postgraduate education.
LAWRENCE J. WARNER
USC 1958
Inducted 2010
Warner gave many years of service to organized dentistry at the state and local levels. He was a trustee of the California Dental Association and president of the San Fernando Valley Dental Association, served on the Judicial Council of the California Dental Association mediating patient/dentist conflicts and was instrumental in developing the peer review system of mediation.