Ostrow Periodontology Resident Awarded 2013 AAP Foundation Educator Scholarship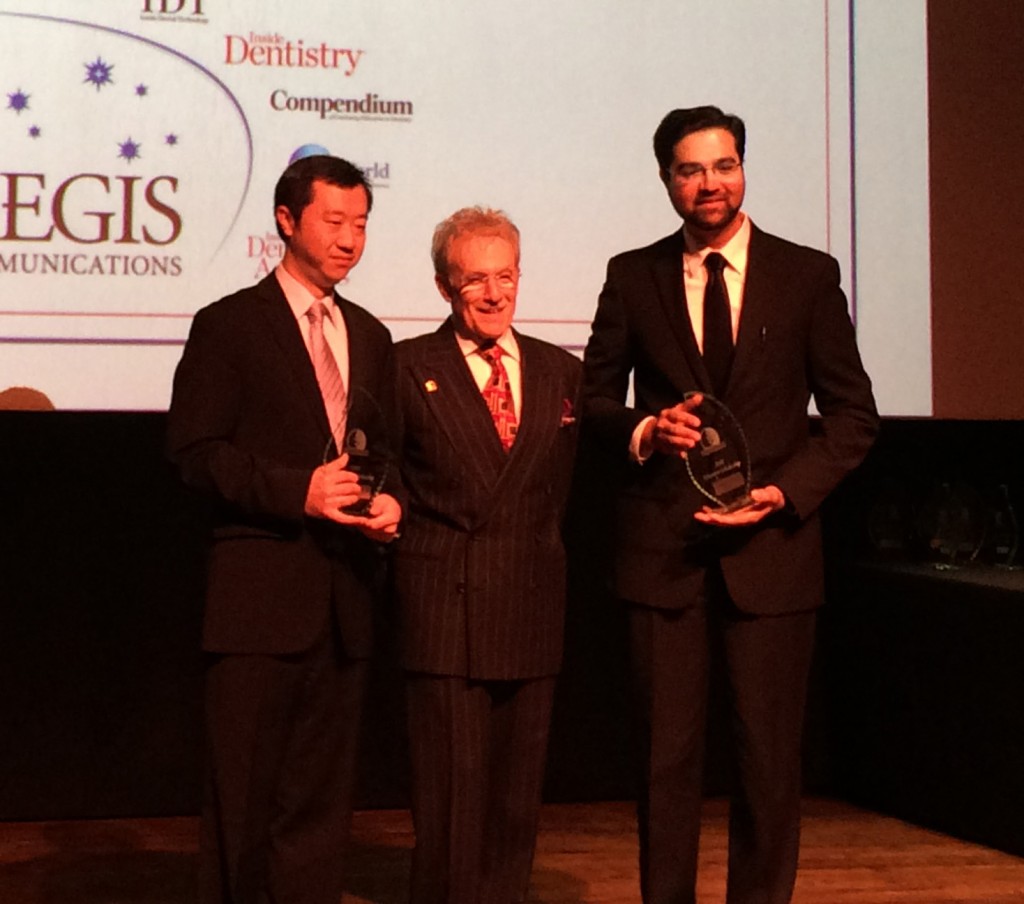 Second year Advanced Periodontology resident Satish Kumar was awarded one of two American Academy of Periodontology Foundation Educator Scholarships during the 2013 AAP Annual Meeting on September 29. The $25,000 scholarship is awarded annually to outstanding US periodontology residents who intend to become full-time periodontology educators upon graduation.
Kumar graduated in 2007 from the Ostrow Advanced Orofacial Pain and Oral Medicine program, after which he served as a full-time faculty member at the Ostrow School until his current residency began in 2012. He says his goal is to return to a faculty teaching position after receiving his periodontology certificate in 2015.
"Serving as a full-time dental educator between 2007 and 2012 has been the most rewarding experience to me as a dental professional," Kumar says. "I desire to have the same opportunity in the future after I become a specialist in periodontology in 2015."
Kumar's passion for complex patient cases first sparked his interest in orofacial pain and oral medicine, and as a faculty member he researched difficult oral conditions such as osteonecrosis of the jaw and oral cancer. Periodontology is especially exciting to him because it builds on his existing knowledge with a large body of scientific evidence and surgical training, he says.
"Periodontology is one of the most researched fields in dentistry," Kumar says. "I'm able to see things in a much broader perspective."
He also taught dental surgery, dental hygiene and craniofacial biology students as a faculty member and, as a lifelong learner himself, is eager to return to teaching future clinicians. Students have to be ready for the future, he says, and his focus will be on providing student with dynamic knowledge as well as the tools to examine sources of new information as they arise.
"I want to inspire students to be lifelong learners, critical thinkers and creative problem solvers," Kumar says. "They can't just stop learning after their formal dental education. They must be willing to unlearn concepts refuted by solid science and learn the best available evidence on a constant basis for the best patient care."