Ostrow Dean Emeritus Receives Honorary Degree from McGill University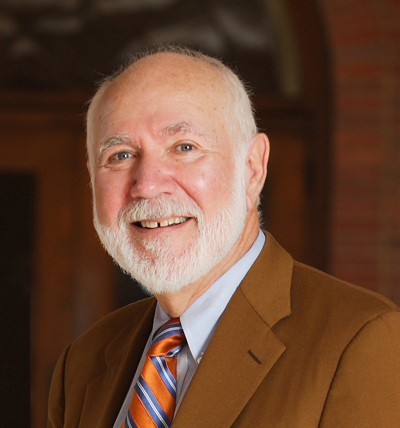 Harold Slavkin '61, DDS '65 will be awarded a prestigious Honorary Degree from McGill University in Montreal, Canada at the upcoming spring convocation later this month.
This year's Honorary Degree awardees—16 in total—range in backgrounds and areas of expertise from ground-breaking research on the human body to game-changing discoveries in outer space. Among the recipients are two Nobel Peace Prize winners, John O'Keefe (Medicine, 2014) and Daniel Kahneman (Economic Sciences, 2002).
"I am thrilled to receive the Honorary Degree, to be among Nobel Prize winners, 138 Rhodes Scholars and the highest percentage of PhD students of any university in Canada," said Slavkin, who was dean of the Herman Ostrow School of Dentistry from 2000 to 2008 and is currently dean emeritus. He retired last year. "It's a very special tribute to my research colleagues at the Center for Craniofacial Molecular Biology in the Herman Ostrow School of Dentistry at USC," Slavkin said. "I feel that 'we' are being honored."
It was a McGill connection—Richard Greulich who received his PhD in anatomy from McGill—that first got Slavkin interested in a career in the biomedical sciences, he said.
"During [Greulich's] education and training with Charles Leblond at McGill, Richard became enormously talented in the use of the then-emerging technology of autoradiography—a methodology to trace isotopically-labeled molecules as a visualization using light microscopy," Slavkin said.
"I benefited from his mentoring and the use of this approach for studies of developmental craniofacial biology."
According to QS World University Rankings, McGill University is ranked 21st and placed in the top 25 universities in the world for 10 years in a row.
Slavkin's honorary degree recognizes his leadership in research on the genetics of craniofacial, oral and dental development. He is also a longtime advocate for increased access to health care for underserved populations, particularly vulnerable children and elderly adults.
According to McGill University, the awarding of honorary degrees is a method by which the university expresses its highest ideals and standards, recognizing those individuals whose accomplishments are of such excellence that they provide inspiration and leadership.
Click here for a full list of this year's McGill University Honorary Degree recipients