Ostrow Century Club
Alumni Association
Our Mission
The Century Club Alumni Association is home to all Herman Ostrow School of Dentistry of USC students and graduates who share in our mission to support and promote the advancement of oral health education and outreach. We engage our members through a variety of programs including mentorship, career growth, social connections and community outreach locally, nationally, and internationally. The CCAA is committed to sustaining the Herman Ostrow School of Dentistry of USC's tradition of excellence and a dedication to service, lifelong and worldwide.
Saro Setian DDS '00
President
Joan Belen Sanchez DH '11
Immediate Past President
Jack Nguyen DDS '16
Executive Officer
Christopher Acone DDS '01, PERIO '04
Chethan Chetty DDS '00
Lisa Hou DDS '12, MS '17
Karen Liang DH '02, DDS '06
Nehikhare Ogbevoen DDS '11, ORTHO '18
Andrew Vo DDS '15
Timothy Wang DDS '18
Membership Benefits
SPECIAL INVITATIONS
Receive invitations to the annual Homecoming Tailgate, the Ruth Ragland Symposium and other exclusive Ostrow events.
CAREER CONNECTIONS
Access to Ostrow Connect's online job board; includes ability to apply for and position positions, connect with fellow alumni and discover mentorship opportunities.
PHILANTHROPIC SUPPORT
Be a part of this essential support group and help fund student scholarships and extracurricular professional activities.
LEADERSHIP OPPORTUNITIES
Serve on the CCAA special-interest committees and the CCAA Board of Directors to enhance the alumni and student experience and help shape the future of the dental profession.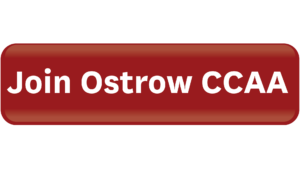 Membership Structure
General Membership
Access to Ostrow Connect, Ostrow's online alumni network
TroDent magazine mailings
Access to USC Alumni Association benefits, which include: 10 percent discount at the USC Bookstore and campus dining, special rates on exclusive SoCal and USC events, plus much more.
Cardinal Membership ($100/annually)
*$70 tax deductible
Exclusive CCAA-branded travel mug
Discounts on exclusive alumni events and networking opportunities
Your name on the digital screen in Ostrow's East Lobby, recognizing you as a supporter
Opportunities to serve on CCAA special-interest committees and the CCAA Board of Directors
Privilege to vote for CCAA Board of Directors
Philanthropic commitment to the future of dental education and an investment in Ostrow students
Gold Membership ($2,500/ annually)
*$2,500 tax deductible
All Cardinal-member benefits
Flexible payment options
Yours and your spouse's name on the digital screen located in Ostrow's East Lobby, recognizing you as a supporter
Special invitations to Friends of Dentistry events
Choose the designation of your philanthropic support toward:

CCAA Endowed Scholarship – Support student scholarships
CCAA Student Opportunity Fund — Help fund student travel to specialty conferences and community outreach trips
Community Oral Health Care Fund – Support student outreach to underserved populations

Become a Friends of Dentistry members after 10 years of consecutive giving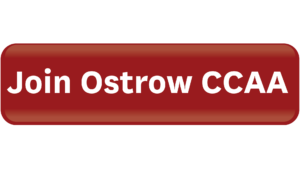 All Hail the Chiefs
Century Club Alumni Association
In 2016, Ostrow unveiled the Century Club Alumni Association, a new alumni support group merging the best aspects of the Century Club and the Dental Alumni Association. These are the individuals who have led the support group over the years:
2020-2022
Joan Beleno Sanchez
Century Club
The Century Club began in 1955, with an initial goal of raising money to break ground on a building on the USC campus (Norris Dental Science Center.) These are the individuals who have led the support group over the years:
1955-1956
Fred B. Olds
1956-1957
Frank H. Abbott
1957-1958
Joseph F. Maley
1958-1959
Dallas R. McCauley
1959- 1960
B.M. Tylicki
1960-1961
John J. White
1961-1962
Cassius E. Paul
1962-1963
Paul Davidson
1963-1964
Douglas F. Snow
1964-1965
Harvey M. Spears
1965-1966
Clark D. McQuay
1966-1967
James R. Wilson
1967-1968
Charles B. Dorr
1968-1969
Joseph N. Reynolds
1969-1970
Sheldon I. Brockett
1970-1971
Stanley B. Anderson
1971-1972
Ross C. Huntley
1972-1973
Robert X. Morrell
1973-1974
John O. Whitaker
1974-1975
Henry D. Austin
1975-1976
Paul M. Johnson
1976-1977
Wilson B. Baugh Jr.
1977-1978
Gerald W. Juergens
1978-1979
Hugh R. Brownson
1979-1980
William V. Ridgeway
1980-1981
Robert K. Avakian
1981-1982
Kenro Nishimine
1982-1983
Gerald A. DeFreece
1983-1984
Lawrence J. Kaplan
1984-1985
Donald E. Tweedie
1985-1986
Sumner Saul
1986-1987
Ralph B. Allman Jr.
1987-1988
Edward Deeb
1988-1990
George J. Higue
1990-1991
Hillard L. Torgan
1991-1992
William S. Frank
1992-1993
Jean E. Campbell
1993-1994
Robert L. Ibsen
1994-1995
Jack F. Conley
1995-1996
Pat Tormey
1996-1997
Harris Done
1997-1998
Jerry Gardner
1998-1999
Gary R. Harmatz
1999-2000
Jerry McClellan
2000-2001
James F. Flores
2001-2002
Hossein Jahangiri
2002-2003
Sadegh Namazikhah
2003-2004
Al Rosenbloom
2004-2005
Jon Roxarzade
2005-2006
R.K. Chetty
2006-2007
Tim Saunders
2007-2008
Joseph Simaie
2008-2009
Abdi Sameni
2009-2010
Donna M. Smith
2010-2011
Scott Adishian
2011-2012
Boris Keselbrener
2012-2013
Rex Yanase
2013-2014
Richard Green
2014-2015
Linda Brookman
2015-2016
Chethan Chetty
2016-2017
Karen Liang
Dental Alumni Association
The Dental Alumni Association got its start in the early 1900s, offering support to USC dentistry. These are the individuals who have led the support group over the years: 
1909
R.C. Lane
1910
M.M. Dixon
1911
C.J.R. Engstrom
1912
James D. McCoy
1913
W.E. Sibley
1914
Frank Giguette
1915
J.C. Hopkins
1916
John R. McCoy
1918
B.B. McCollum
1919-1920
J.F. Boeckman
1921
Frank A. Williams
1922
Grover C. Todd
1923
Charles E. Rice
1924
Bert Boyd
1925
Harry E. Straub
1926
P.C. Tennis
192
Floyde E. Hogeboom
1928
Ralph M. Rogers
1929
C.M. Woodward
1930
A.A. Payette
1931
Fred B. Olds
1932
Alfred J. Wilkes
1933
Morris J. Thompson
1934
Leland Watson
1935
Lloyd J. Taylor
1936
John O. Stoker
1937
E.D. Shooshan
1938
Leroy E. Knowles
1939
C.N. Skinner
1940
Herschel S. Glick
1941
Alex J. Linck
1942
Corydon J. Glazier
1943
Russell Bassett
1944
John Griffin 
1945
John B. Wilson
1946
Albert C. Vieille
1947
Arthur L. Everett
1948
Harold Barnes
1949
Donald MacQueen
1950
Phil Tennis
1950
Francis Conley
1951
Dale Over
1952
Robert Willey
1953
James Dailey
1954
Robert Ewing
1955
Jack Rounds
1956
Dallas R. McCauley
1957
E. Boyd Thompson
1958
Douglas F. Snow
1959
Arthur L. Hudson
1960
Harold J. Holt
1961
Arthur L. Hudson
1962
Robert L. Borland, II
1963
Mario Fusco
1964
S. James Vamvas
1965
Bruce K. Adams
1966
William S. Frank
1967
William E. Dahlberg
1968
Robert X. Morrell
1969
John Morrison, Jr.
1970
Herbert A. Wasserman
1971
John W. Camphouse
1972
Nicholas Chester
1973
Bob West
1974
Jack V. Faust
1975
Bernard H. Faubion
1976
James A. Holt
1977
J. Clifford Willcox
1978
James W. Perkins
1979
Warren J. Hoke
1980
John F. Tylicki
1981
Clarence D. Honig
1982
John W. Spaulding
1983
Charles Strother
1984
Jack Conley
1985
Warren E. Thornburgh
1986
Barbara Edwards
1987
William Ridgeway
1988
Jean Campbell
1989
Howard Landesman
1990
Leon M. Ellis
1991
Allen K. Wong
1992
Eugene Sekiguichi
1993
Jerry Gardner
1994
Harris Done
1995
Eugene Manusov
1996
Sumner Saul
1997
Robert Avakian
1998
Arthur T. Forrest
1999
Donna N. Arase
2000
Abdi Sameni
2001
Robert Barrett
2002-2016
Scott Adishian